July 16, 2018 - last week, I noted the individual player requirements for playoff qualification. The figures I gave were wrong. At that time, I was working with knowledge of section 2.10 of the rules page on the website. However, it has been stated, at the bottom of this column all year, that it is 25 plate appearances or innings pitched. That is what we will use.
As of this writing, Lincoln Tavern has clinched first place in the "A" division. The Kekambas, Loco Pirates, Pat Simpson Club, Southside Tavern and Berkshire-Hathaway have also guaranteed themselves playoff spots (although which spots is still up in the air). In the "B" division, City Tap House, Handdukies and Backyard Betty's have earned their way into the playoffs.
It seems we encounter some new situation in almost every "A" game, concerning "stealing", so here is some clarification. If a pitch hits the dirt, then hits the batter, it is a live ball and runners can go. It a pitch hits the batter first, no stealing. If runners are on first and third, and runner on first goes, if catcher throws down to second, runner on third can try to advance to home. As a matter of fact, if any throw is made to any base, including a straight pickoff attempt at first even if the ball doesn't hit the ground (but not an overthrow back to the pitcher!) a runner on any base may try to advance. One more: Passed ball and runner on second takes third, he cannot try to continue home – no stealing home without a throw being made to another base. Finally, we had another new one present itself on Thursday night. Runners on second and third – ball hits the dirt – runner on second takes off for third, not realizing that runner on third is not entitled to steal home on the play. Throw came from catcher to second base area, to get the runner who had no business running to third. Runner on third, after hesitating, took off for home. In the event, runner beat a throw home and would have scored. Arguments ensued and I had to make a decision. I put both runners back on their respective bases and resumed the at-bat. In hindsight, that was the wrong call. Now, if the defensive team had just tagged the man originally on second, which they easily could have done instead of throwing home, he would have easily been out and no argument. However, since a throw was made to another base, the runner on third should have been allowed to go.
(Everybody already knows how I feel about this rule, so I won't bore you by telling you again.)
Good story about the league (and some great photos of Fat Baby and Silkworms players, as well as yours truly leaning against the backstop in the background of one shot) is available at South Boston Online. The link: South Boston Online The whole site is a good read about things happening in and around Southie, so why not stop by and give a "Thank You!" to them for the article?
In this week's installment of The Continuing Adventures of Supersub, Steve Reynolds played in five more games (Southside B on Monday; Southside Tavern and Elevated Realty on Thursday; Backyard Betty's and Silkworms on Friday) and his teams won two of those five. He now basically has a full season – 14 games with 9 different teams – and he has very much earned his way into the playoffs as an emergency substitute. I did his stats. Steve is batting .324 (12-for-37). In case you need someone to come out of the stands, remember the photo above so you can recognize… SUPERSUB! Even if you don't need a sub, just thank him for making life at the ballpark a lot more fun.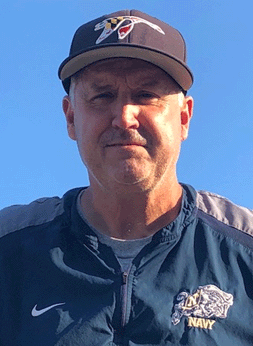 Supersub! Photo by Mark Sweeney of The Banshee)
On to this week's recaps.
Two games on Monday. One was tight and exciting, the other not so much.
The not so much was the first game, wherein Kekambas scored 11 runs in the top of the first, 8 in the top of the second, and coasted home to a 23 – 4 mercy over Roza Lyons. Regular Roza pitcher, Joe Zanca, didn't make it to the game and it hurt. The team also played with only nine defensive players in the first (their tenth showed in the second inning) and that added a few runs. Best bats for Kekambas: Andrew Moynihan went 3-for-3 with two doubles and a base on balls, scoring three; Scott Morrison homered and drove in three; Phil Scirreta was 4-for-4 with a home run and drove in six; and Will Kiriazidis homered twice while matching Scirreta's six RBI.
The exciting game was the second contest, between Southside B and the Broadway Bombers. Glenn Peterson once again started for Southside B as their regular pitchers were absent. And, in the top of the first, the Bombers scored five times before an out was recorded. Tommy Gennatassio's two-run homer accounted for the fourth and fifth runs. Southside B countered with three runs in the bottom of the inning, helped along by two costly Bombers' errors. After Bombers failed to score in the second, Southside put up five. Peterson hit a three-run homer and Nick Manning singled in a subsequent two, 8 – 5, Southside B. Broadway pulled back within one run in the top of the third, as this time it was Southside's turn to commit a costly error that allowed the inning to go on. It stayed 8 – 7, Southside B, into the bottom of the fifth. Then B padded the lead via an Eddie Murphy triple, Scott Tarentino double and Nick Manning double, making it 10 – 7. Back came the Bombers with a vengeance. Top of the sixth saw them get seven straight hits to start the inning as they took the lead, 12 – 10. "Not so fast!", said Southside, and they put up three in the bottom of the sixth for a 13 – 12 lead heading into last call for Broadway. Again, Nick Manning had the big run-scoring hit for the lead (Nick had six RBI on the night.) "Oh, yeah?", said the Bombers, who took the lead back on an RBI single by Chris Santos (4-for-5) and a sac fly by pitcher Tom Powers. So, we went into the bottom of the seventh, Southside B chasing one. Powers got the first two men easily, and it looked bad for the team in the grey SST shirts, but then Mark Gilbody (a hellacious 5-for-6 on the night) doubled. No, wait a minute! He's trying to stretch it into a triple! The throw is there before he slides, but the ball isn't held by the third baseman. Safe! This brings "B" division home run leader Glenn Peterson to the plate and… Yup. He hits his second home run of the evening, a walk-off over the left field fence, to deliver a 15 – 14 win for Southside B. Mercy!
Tuesday had a slate full of "A" division games that would do a lot to sort out the playoff picture. Starting the night, Pat Simpson Club squared off against Loco Pirates. It was a well-played and well-pitched game by both sides. It ended in a 7 – 7 tie, after seven complete innings, because we were already past start time for the second game of the night. The Simpson Club held a 4 – 2 lead going into the bottom of the sixth, but Loco Pirates got a three-run homer by Chris Pope to take the lead at 5 – 4. They scored another run to make it 6 – 4 heading into the top of the seventh. After two singles and advancement of the runners via a wild pitch, Marky Goodman's sac fly made it a one run game. Then Mike Lush stepped to the plate and homered for two more runs. Simpsons now led, 7 – 6, as the Pirates faced last call. Tony Hutchins led off with a single. Danny Kelley walked. After Charlie Connors lined out to Lush at shortstop, Chris Pope delivered again – a single this time, driving in Hutchins, and leaving the black and gold with two men on and one out. However, pitcher Gerry Sarro preserved the tie by getting the next two batters. The two men who "earned" the tie, Mike Lush and Chris Pope, were high RBI men for their teams, with 4 and 5 respectively. The middle game might have been a preview of a late playoff match-up, with Lincoln Tavern facing off against Southside Tavern. Lincoln stayed undefeated in actual games played, leading all the way and winning 8 – 6. Game had to be called after six innings due to time limit, though, and time limits won't come into play in the playoffs, so who knows what might happen there? Lincoln was up, 6 – 1, into Southside's bottom of the fifth, helped along by an Andy Hillier two-run homer in the top of the inning. Southside scored three to make it tighter, at 6 – 4. Top of the sixth saw Lincoln lengthen it back out to 8 – 4, but Southside equaled those two runs in the bottom of the sixth, making it 8 – 6, but that was all there could be as it was now past time for the third game to begin. With the win, Lincoln Tavern clinches the top spot in the "A" division. In the third game, Berkshire-Hathaway clinched a playoff spot, beating STATS, 7 – 4. Tom Kazanowski pitched a nice game for B-H, spreading out nine hits and giving up no other baserunners. Dan Fratus drove in three runs, while catcher Oscar Alicia had a perfect 3-for-3. For STATS, Rob Doherty homered.
City Tap continued their winning ways on Wednesday, beating The Banshee, 10 – 4. Rough start to the game for Tap pitcher Chris Boyd. He walked the first three batters, they all eventually scored, and it looked like maybe this was Banshee's night. However, Chris's batterymate, Bryan Craig, stroked a three-run homer in the bottom of the first to even things up, then Chris didn't walk anyone else the rest of the way, holding Banshee to one more run and adding to his league-leading strikeout total. Banshee's Matt O'Neil went 3-for-3. Fat Baby jumped out 3 – 0 in the first, but Big Ballers plated eight in the third and won, 15 – 10. Unusually bad night defensively for Fat Baby. Only 5 of Gil Ward's runs against were earned. Jimmy Butler homered for the Ballers, while Ross Fino and Tim Cheney did so for Fat Baby. Final game saw Colt Recycling grab a 6 – 1 lead after two, but VMT kept chipping away and finally took it in the seventh by a score of 7 – 6. Trey Swaim had three hits for Colt. Joe Napolitano had a double, triple and home run (3 RBI) for VMT.
A forfeit to start Thursday. Village Pizza couldn't field a team, so Locker Room Talk wins. The next game was so good that it made up for that disappointment.
Pat Simpson Club and Southside Tavern locked up in a good old-fashioned pitcher's duel with well-played defense. Very enjoyable to watch. Big Mike Garland of the Simpson Club did not allow a hit until the third inning. Meanwhile, Mike Bulman led off the bottom of the first with a home run. A single by Marky Goodman was followed by two ground outs and Marky moved into scoring position. A walk to Pat Sullivan and an RBI single by Chris Flaherty made it 2 – 0. Jeff Kasper singled to score Sullivan, but Flaherty was thrown out at home. 3 – 0, Simpsons. Miguel "Lenky" Dupree came on in relief for Southside in the second inning and only gave up three hits the rest of the way. Walks cost him, however, and Simpsons added another run in the third when Bulman and Marky Goodman walked, Bulman ending on third via a wild pitch and coming in to score on Brian Goodman's sac fly. 4 – 0, Simpson Club. Simpson Club got some sterling defense in the fifth, with Stephen "Cooch" Couturier going to his left to snag a rising line drive at short off the bat of Dupree and Marky Goodman fighting off the hill, the fence and the pole in left field to track down a Donis Gerdino fly ball. Zeroes until the sixth, when Southside finally got on the board. Scotty "Scooter" Hyland and Sammy "Ballgame" MacDonald started the inning by singling. Garland got the next two batters, but Matt Bemis reached on an error to load the bases with two out, the always-dangerous Dupree coming to the plate. Dupree singled and two scored. Gerdino singled after Dupree, but Garland got another ground out to end the inning at 4 – 2, Simpsons, still with none earned against Garland. Simpsons put a couple on-base in the bottom of the sixth, but Dupree worked out of it. On to the seventh, with Simpson Club leading, 4 – 2, and bottom of the Southside order due. The bottom came through, as Eric Merces singled and Mark Dion walked to bring the top of the order up with nobody out. Big Mike got Hyland to fly to left for the first out, but MacDonald singled, scoring Merces (the first earned run against Garland) and it was now 4 – 3. However, Garland got the final two outs on another couple of grounders, ending this extremely exciting game between the two finalists from last season. Southside won the title last year in a sweep, but Pat Simpson Club sweeps the season series this year via two one-run decisions.
The nightcap started as a blowout and became a real game late. STATS Sluggers took a lead of 15 – 2 into the bottom of the fifth, needing only to hold Elevated Realty to one run and clinch a mercy. Elevated, hurting all year from various injuries and absences, finally came to life. Seven of their first eight batters reached on hits or walks and those seven men eventually scored, making the score 15 - 9 and extending play. STATS scored one, to make it 16 – 9, but Elevated plated another four before finally succumbing, 16 – 13. Props to Elevated for making it worthwhile late. STATS received home runs from Colin Woods, Tad Gold and Dylan Britton. Elevated Realty was paced by a 4-for-4 effort by leadoff man Dan Pencinger, and three RBI each from Pat Lynch and newcomer Jose Pena.
Another forfeit on Friday – Elevated Realty was apparently too tired, from their comeback effort in Thursday's late game, to field a team tonight. They gave a win to Berkshire-Hathaway. In the first game that made it to post time, Backyard Betty's had a relatively easy time holding off Smoke Shop BBQ, 16 – 4. Betty's had home runs from Eric Cabral and Sam Klefstad, while pitcher Alberto Vasquez gave up two earned on five hits (it wasn't all gravy, as he walked eight, but he stranded 12 Smoke Shop baserunners.) Jamil Moquette had a two-run homer for Smoke Shop. In the last game of the week, Punk & Poet Bulldogs got a much-needed victory to keep their playoff aspirations alive, taking down the Silkworms, 18 – 10. Homers from Sean Higgins, Mike Blackman and Austin Miller helped put the Bulldogs up, 18 – 5, into the bottom of the seventh, where Silkworms had some fun and made the score more respectable. Silkworms coach Dan Barzottini continued his outstanding season, driving in three RBI in the losing cause.
That will do it for this week. See you at the ballpark!
---
Important reminders from your commissioner:

Parking - guys please leave your cars at home as the available parking spaces around the field is VERY, VERY limited. Most spaces are Resident only so unless you are a South Boston resident then you will most likely get a $40 ticket that the league cannot cover. We are told that some parking relief (Thomas Butler Park on First Street will have some residential spaces available) is on the way but isn't complete. If possible, car pool, take the MBTA/City Point bus, or bike/walk to the park and save yourself the headache.

Umpire/Scorekeeper fee - please pay the umpire $25 and pay $5 to "Sully" the official scorekeeper BEFORE the game begins.

Forfeits - forfeits are not acceptable in the M Street Softball League as they cost the league money and waste everyone's time. With that said, if you know there is a scheduled game that is going to be a problem then let me know ASAP and I will work with you in finding additional players and/or cancelling the game all together.

Inclement weather/rain outs - the league will usually make a decision by 5pm on whether or not the game is on or off. Once the decision is made then the league will reach out to the coaches - we will not leave you without word. The league website (sbsports.com) will also be updated within minutes of a cancellation.

Bats - just a reminder that composite bats are illegal...however, bats that have a composite handle and metal barrel are OK. DeMarini Steel is a very popular bat in our league as is the Anderson RocketTech. There was talk about banning doublewall bats and going with single wall bats moving forward. Since we told teams that double walled bats were legal last season and plenty were purchased we feel that we cannot change the rule at this time. However, starting in 2019 the league will move to single walled bats only.

Equipment - the league will provide bases and also has a catcher's mask that your catcher can borrow (ask Sully) on a nightly basis.

Pitching rules - we are using the same rules as we implemented last year...that's strict modified pitching - no sling, no windmill, and no arc. It's pretty much straight back with the arm, a forward step to the plate, and deliver the ball. A great source on the "Classic Style" with videos can be found here 10manmodified.com/pitching-rules/videos-of-modified-styles/

Starting lineups - reminder, we use four outfielders, P, C, 1B, 2B, 3B, SS and if you want (optional) you can use a DH and an EH for a total of 12 players. The EH can take the field and substitute for any defensive player while the DH cannot take the field (unless injury).

Playoffs - 16 teams will be eligible for the playoffs.

Playoff eligibility - although the rosters are open there is minimum number of plate appearances or innings pitched (25) a player must meet to qualify for the playoffs.

Stats, news, etc... - please check the league website for all the latest news, standings, stats, and more.

Schedule - we tried to evenly spread out the amount of start times for each team...it's not an easy or exact science. The regular season will run from May to mid August followed by the start of the playoffs.

Wishing you and your players a great season of softball at M Street.

Sincerely,

Mark Senna
M Street Softball League