October 4, 2018 - a final few words from me in closing out the 2018 M Street Softball season.

This was a strange season in some ways. There were four forfeits during the playoffs, something I never thought I'd see. There will likely be a few teams not returning next year. For one, it's very simple - if you don't pay the forfeit fee, you're finished. Only one team welched on it, so bye-bye to Locker Room Talk. One team (MB Club) disbanded during the season. Others may not show in 2019 due to disagreement with league policy or because their coaches are just sick of herding enough players each game. We'll see what transpires come April. The offseason sometimes renews desire to return in folks who can't imagine doing so now.

For my part, I love all you regulars – players, coaches, umpires, assistant scorers, those who came down to watch the games - and I wish the new season could start sooner than it will. Some of you go out of your way to do favors for me and I can count on the fingers of one hand the number of folks with whom I had any real animosity this season. Also, I can't think of any disagreement we had on one night that carried over to the next. Despite some of the pains in the ass – having to decide whether to make a rainout call, juggling schedules to accommodate teams with other commitments, making decisions on the fly concerning rules and knowing one team or the other won't be happy – this is a job I thank God (and Mark Senna) that I have. I've been blessed to hold a few jobs that have given me low levels of fame and sometimes a decent buck (writing for newspapers and magazines; doing voice-overs and audio production that played on TV or radio; performing in a few bands) but being part of this league is special. There has never been a night at the ballpark when I've not enjoyed most of my time. For that, you've all been in my prayers when I went to bed and will remain in them until we meet again.

That will do it for this season. See you down the ballpark soon, I hope.
---
The finals: unfortunately, rain turned this into the longest championship finals in league history.

TUESDAY, September 4th

Game 1, "B".

Southside B scrambled to field a team of nine, with coach Sean Morgan gamely taking the mound in place of the no-showing top two starters.

City Tap House took an 8 - 0 lead after two, with two-run homers by Will Brennan and Chris Boyd bookending the scoring. Boyd's was his eighth of these playoffs, in six games. He also struck out three on his way to a playoff pitching mark of 6 - 0.

City Tap House takes care of business, 13 - 7. Boyd and Brennan led all Tap batters with four RBI each, while Billy Bereszniewicz went 4-for-4 and scored all four times he reached. Rob Lerro had a grand slam and five RBI for Southside B, while Mike Mercier had four hits as leadoff.

WEDNESDAY, September 5th

Game 2, "A".

Kekambas came out firing. They scored three in the top of the first, with league batting champ Phil Scirreta driving in one and then Pete Kelich two, but Sammy "Ballgame" MacDonald got two of them back for Southside Tavern in the bottom half via a long home run to right center. It appeared to be shaping up as a shootout.

However, both pitchers worked their way out of jams thereafter, with Kekambas scoring one on David Kurey's third inning homer (his seventh in five games) and Southside scoring two in the fourth, one on a bases loaded walk by Gio Colon and the other on Kevin "K.O." O'Hara's single. That made the score 4 - 4.

It stayed that way until the bottom of the sixth. With two outs and Southside catcher Eric Mercedes on first, O'Hara singled. MacDonald singled to bring in Mercedes with the go-ahead and Miguel "Lenky" Dupree provided some insurance for himself with a single that scored O'Hara, making it 6 - 4, Southside.

Will Scannell singled with one out in the seventh for Kekambas, but that was all. Southside Tavern wins, 6 - 4, knotting the series at one game each. Both teams left 10 on base, so the opportunities for more were there. Lenky had inning-ending strikeouts in the fourth, fifth and sixth, with six Ks overall.

Game 2, "B".

Southside B had City Tap House for a while but Tap poured it on late to win, 21 - 10.

The B Team scored nine in the fourth - the biggest output against Chris Boyd in any inning this year, by far - to overcome Tap's early 5 - 0 lead. Rob Lerro homered for three and Mark Lopez had a bases-clearing double for three more. After holding Tap to one in the fifth, keeping a 9 - 6 lead, Southside was rocked for 10 runs in the top of the sixth. The first 10 Tap hitters reached and scored. Chris Boyd had an odd home run in the inning when his solid single took a bizarre bounce in center field, allowing he and two others to come all the way around. When you're hot, you're hot. Tap plated another five in the top of the seventh and it was over for all intents and purposes.

Aside from Boyd's home run and five RBI, City Tap enjoyed a 6-for-6 from leadoff man Dave Corcoran and a 5-for-5 (and HR) from Brendan Kelly. Every batter for Tap had at least one RBI and one run scored. The final carnage included 37 hits.

City Tap takes a 2 – 0 lead in the best of five.

THURSDAY, September 6th

Rains forced cancellation of the scheduled doubleheader.

FRIDAY, September 7th

Both "B" squads had conflicts with possible re-scheduled start times, so only one game went.

Game 3, "A".

It was umpire Mikey Lydon's 61st birthday and his gift was a very easy game to work insofar as M Street playoffs go. There were a few of your usual gripes about balls/strikes, but no other controversies.

As far as game play itself, it was a bit sloppy. Both teams made five errors, but Southside Tavern benefited more from those by Kekambas than the other way around. Kekambas are usually a solid defensive squad, but two errors in the top of the first allowed Southside to eventually score four in the inning and the defending champs never trailed after that. Kekambas could only field nine and that may have hurt on a couple to the outfield as the game progressed.

The Greensleeves got two back in their half of the first, but Southside had six consecutive singles to begin the second, four scoring, then a sac fly brought in a fifth, making it 9 - 2. Kekambas rallied a bit in the fifth, getting the deficit down to 10 - 6, but Southside plated another two in the top of the sixth. Pete Kelich homered to lead off the bottom of the seventh for Kekambas, but that was the last scoring. Southside wins, 12 - 7, and takes a 2 - 1 lead in the best-of-five series.

And then the entirety of the following week was unplayable due to rain. Both series resumed, starting with "B" on September 17th.

MONDAY, September 17th

Game 3, "B"

Southside B came out strong, with longtime M Street vet Billy McDougal tripling home a run in the first and then red hot Rob Lerro (in the series, 3 HR and 10 RBI) putting one out of the park to make it 3 - 0. Will Brennan (also hot, with 2 HR and 7 RBI for the series) got two back in the bottom half when his homer scored both he and Billy Bereszniewicz, for a score of 3 - 2, Southside, after one.

Both pitchers - Chris Boyd for Tap, Jonny Brooks for Southside - put up zeroes in the second and third. In the top of the fourth, B lengthened their lead to 4 - 2 when Eddie Murphy, who had singled to lead off, hustled all the way around on a throwing error that allowed Anthony Raddatz to reach. Boyd eventually stranded Raddatz at third and then Tap went back to work with the bats. Chris Loehr led off with a double. With one out, Matt Harrison's single drove in Loehr, making it 4 - 3. Another out followed, but then Dave Corcoran singled, Billy Bereszniewicz beat out an infield hit - loading the bases - and Boyd singled in Harrison with the tying run. Corcoran also scored, on a throw, to give Tap the lead, 5 - 4, Brennan up. An error allowed Bereszniewicz to score and it was now 6 - 4, Tap, after four complete.

In the fifth, Scott Tarentino doubled to lead off for Southside B, but Boyd got a strikeout and a ground out, Tarentino to third with two out. Jonny Brooks helped his own cause, singling in

Tarentino, now 6 - 5, Tap. But that was the end of the scoring for the night. Both pitchers again put up zeroes the rest of the way. Brooks was back on his game after Tap's explosive game two, but his teammates couldn't get the equalizer against Boyd.

Chris Boyd was an easy choice for MVP. While a couple of others - Will Brennan and Billy Bereszniewicz - merited consideration, Boyd had one of the best playoff runs ever seen at M Street. He won every game he pitched - which was all of Tap's games - for an 8 - 0 mark with a 4.20 ERA. In those 8 games, he had 9 home runs, 32 runs batted in, and hit an astounding .733 (OB % of .778). He fielded his position beautifully, too (and was cool under pressure. In tonight's clincher, he took a line drive off his body in the third inning, with a man on and one out. Most guys would have been checking themselves for damage, but Boyd had the presence of mind to realize the ball had rebounded off him up in the air, so he immediately turned to his infielders and yelled, "Somebody catch it!", which shortstop Brennan did, for one out, and then it became an easy double play with a throw to the vacated first base.) Folks who saw this run by Boyd will compare future MVP runs to it for a long time to come.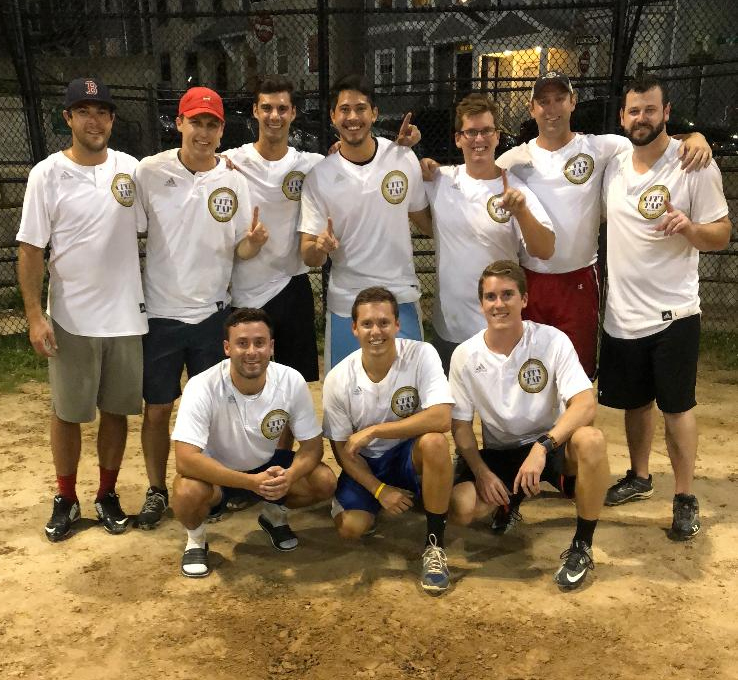 City Tap House - "B" (Feeney) champs for 2018!
THURSDAY, September 20th
Game 4, "A"
This one was over early, with little doubt left as to which team deserved the championship. The Kekambas had a nice run in their first year of "A" competition, and they'll be back to compete strong again next season, but Southside Tavern spanked them tonight, 23 – 2, and took the series, 3 games to 1.
Mike Selig started the onslaught with a two-run homer in the bottom of the first. By the time his night was finished, he had crushed three home runs and driven in seven. He added another in the second inning, making it 8 – 1, then John Manning (4-for-4) added a round-tripper of his own, over the left field fence, that made the score 10 – 1.
The closest Kekambas got after that was 10 – 2 in the top of the third when David Kurey plated one via a single (Kurey had a swell playoff run – 7 HR in 8 games). After that, however, Southside put another seven across to make it 17 – 2. Pitcher Eric Mercedes was cruising and another six Southside runs in the bottom of the fourth just added insult to injury.
This was an odd series and the MVP decision is an odd one also. It's split five ways because we couldn't come to a clean decision between them: Miguel Dupree (6K and a win in a tight game one, 7-for-11 with power in the series); Mike Selig (monster game three, including 3 home runs, 7 RBI, and he drove in 4 of the first 8 runs, pretty much ripping their hearts out early); Eric Mercedes (2 wins, including a one-earned job in the clincher); Johnny Manning (went 10-for-11 in the series - made ONE out in three games) and Kevin O'Hara (more runs scored than anyone, on-base more times than anyone besides Manning, just solid both offensively and defensively, and hustle all the way.)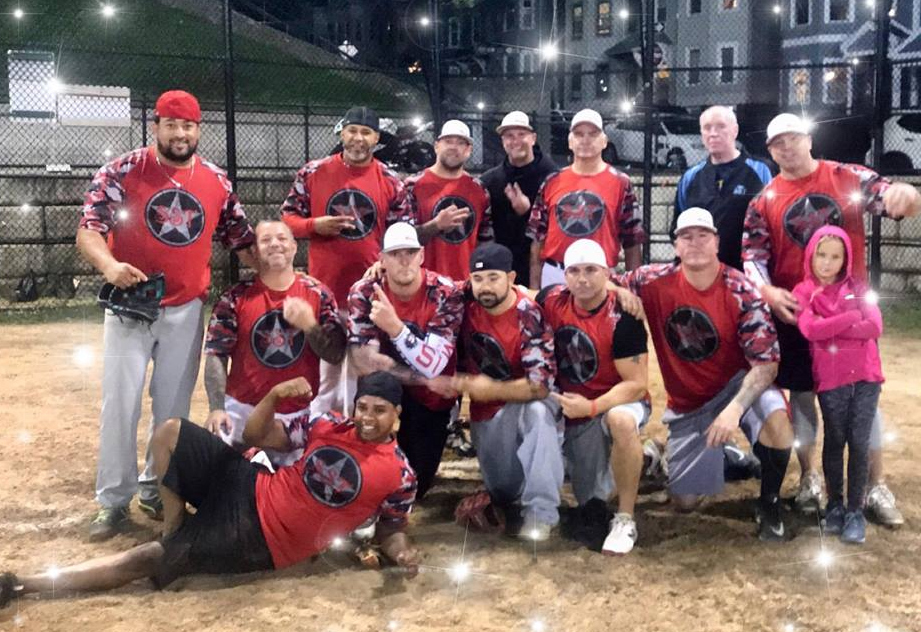 Southside Tavern - "A" (Lucas) champs for 2018!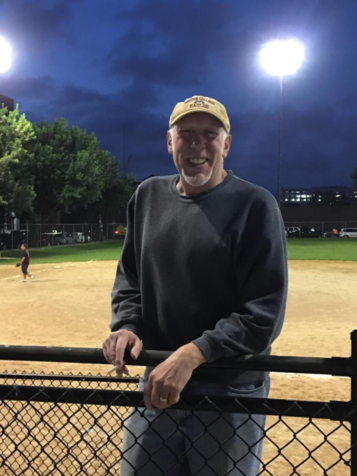 Sully, signing off for now. See you next season!
---
Important reminders from your commissioner:

Parking - guys please leave your cars at home as the available parking spaces around the field is VERY, VERY limited. Most spaces are Resident only so unless you are a South Boston resident then you will most likely get a $40 ticket that the league cannot cover. We are told that some parking relief (Thomas Butler Park on First Street will have some residential spaces available) is on the way but isn't complete. If possible, car pool, take the MBTA/City Point bus, or bike/walk to the park and save yourself the headache.

Umpire/Scorekeeper fee - please pay the umpire $25 and pay $5 to "Sully" the official scorekeeper BEFORE the game begins.

Forfeits - forfeits are not acceptable in the M Street Softball League as they cost the league money and waste everyone's time. With that said, if you know there is a scheduled game that is going to be a problem then let me know ASAP and I will work with you in finding additional players and/or cancelling the game all together.

Inclement weather/rain outs - the league will usually make a decision by 5pm on whether or not the game is on or off. Once the decision is made then the league will reach out to the coaches - we will not leave you without word. The league website (sbsports.com) will also be updated within minutes of a cancellation.

Bats - just a reminder that composite bats are illegal...however, bats that have a composite handle and metal barrel are OK. DeMarini Steel is a very popular bat in our league as is the Anderson RocketTech. There was talk about banning doublewall bats and going with single wall bats moving forward. Since we told teams that double walled bats were legal last season and plenty were purchased we feel that we cannot change the rule at this time. However, starting in 2019 the league will move to single walled bats only.

Equipment - the league will provide bases and also has a catcher's mask that your catcher can borrow (ask Sully) on a nightly basis.

Pitching rules - we are using the same rules as we implemented last year...that's strict modified pitching - no sling, no windmill, and no arc. It's pretty much straight back with the arm, a forward step to the plate, and deliver the ball. A great source on the "Classic Style" with videos can be found here 10manmodified.com/pitching-rules/videos-of-modified-styles/

Starting lineups - reminder, we use four outfielders, P, C, 1B, 2B, 3B, SS and if you want (optional) you can use a DH and an EH for a total of 12 players. The EH can take the field and substitute for any defensive player while the DH cannot take the field (unless injury).

Playoffs - 16 teams will be eligible for the playoffs.

Playoff eligibility - although the rosters are open there is minimum number of plate appearances or innings pitched (25) a player must meet to qualify for the playoffs.

Stats, news, etc... - please check the league website for all the latest news, standings, stats, and more.

Schedule - we tried to evenly spread out the amount of start times for each team...it's not an easy or exact science. The regular season will run from May to mid August followed by the start of the playoffs.

Wishing you and your players a great season of softball at M Street.

Sincerely,

Mark Senna
M Street Softball League